Well, 2014, you were quite a year, and not always a very positive one. But in the midst of all the chaos and horrors that you presented to us, you also gave us beautiful and amazing stories, and I thank you for that, and hope that 2015 gives us a break on the heartache front.
I wish you all a wonderful start to 2015, and here's hoping that it is a year with more good news than bad, and more laughter than tears. And, in case you need some inspiration, here is my reading year in review:
Total Books Read:
108
% Books by Female Authors: 58%
I'm on a general upward tick on reviewing books by women (last year I was at 55%). I don't actually care that much about this statistic, not because I don't think it's important to read books by both men and women, but because I seem to naturally be fairly even no matter what I read. I track the number of books I read by diverse authors, but not nearly so much the number of books I read by women authors.


# of Audiobooks: 53
If I did not drive 2 hours a day, my reading stats would just plummet. This number is actually up from last year, even though I still listen to quite a few podcasts as well. Definitely am a fan of audiobooks now, though it took me some time. Still, would prefer to have the 2 hours of my day back.
% of Books by Diverse Authors: 50%
50%! And I promise you I didn't read any books that did not interest me. As I have said several times, reading diversely does NOT require you to change up the genres you read, it just requires you to spend a
little
more time looking for books within those genres.
# of Non-Fiction Books: 19
Every year, this is far below what I expect it to be. And this year, many of those books are memoirs. I think maybe I just need to come to terms with the fact that I don't read as much non-fiction as I think I do! Also, non-fiction doesn't always work well via audiobook, which limits my ability to read a ton.
# of Books Checked off the TBR List (books read that I owned prior to 12/31/13 and that were not rereads): 13
Oh, no! This is the lowest this stat has ever been. Not to mention that I totally cheated and read many books that I own via audiobook rather than actually taking them down from my shelf. This stat always stresses me out, but again - my shelves are not very diverse, not a ton of the books I own are on audiobook, and many other books just interest me more. I can NOT feel guilty about this stat and also be proud of the other ones. RIGHT?
# of Books read that were checked out from the Library: 82
This explains a lot of the prior statistic. Chicago Public Library, I adore you.
Favorite New Author: Malla Nunn
I discovered her in January and am so in love with her mysery series starring a man of uncertain race in South Africa just as Apartheid begins to take hold. If you like mysteries and haven't read her yet, check her out!
Also, Maggie Stiefvater.
Best Female Characters:
Marjane Satrapi's grandmother. Not even fictional, which makes her more awesome.
Kamala Khan
- Muslim-American superhero. NBD.
Lisa, from
Monkey Beach
. This girl broke my heart time and time again, but in my mind's continuation of the story, she is happy.
Best Narrative Voice:
The unnamed narrator from
The Reluctant Fundamentalist
. He was just mesmerizing.
And, of course, the inestimable
Flavia de Luce
.
Biggest Sleeper Hit:
A Taste of Honey
, by Jabari Asim. Found this slim collection of inter-connected short stories on the library shelf and picked it up on a whim. Reminded me just how good short stories can be.

Best Adventure Story:
The Raven Cycle
, by Maggie Stiefvater. It's not done yet, but my goodness.
Best Magic Story(ies):
The Ladies of Grace Adieu and Other Stories
, by Susanna Clarke. It has been a VERY long time since I read
Jonathan Strange & Mr. Norrell
, but within minutes, I remembered why I loved that book so much. I hope and hope and hope that Clarke has more books up her sleeve.

Best commentary on American race relations:
Who We Be: The Colorization of America
, by Jeff Chang. This book was so fascinating. And it obviously proves that even if I don't read THAT much non-fiction, I still read AWESOME non-fiction.
Best reminder that institutionalized racism can be demolished:
Long Walk to Freedom
, by Nelson Mandela
The Rebellious Life of Mrs. Rosa Parks
, by Jeanne Theoharis

Best book about women's lives in the past:
Good Wives
, by Laurel Thatcher Ulrich. I love everything that I've ever read by Ulrich. She takes seemingly static topics and adds so much nuance to them.
Most obscure topic that I can now speak on with some knowledge:
Invisibility Cloaks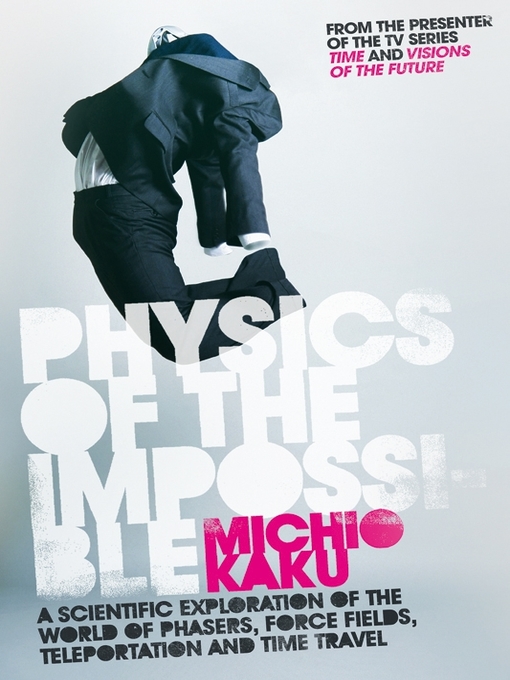 Most hyped, and lived up to the hype:
Blue Lily, Lily Blue
, by Maggie Stiefvater

Most hyped, and did not live up to the hype:
The Golem and the (D)Jinni
, by Helene Wecker. It was good, but so slow! Review forthcoming.

Most informative yet readable:
Wild Ones
, by Jon Mooallem

Most evocative of its setting:
Aya: Life in Yop City
. The artwork in this book was really great - the colors, the clothing, the buildings, the furniture - all of it brought life in the boom economy of Ivory Coast alive to me.
Creepiest:
Through the Woods
, by Emily Carroll. Review forthcoming. BUT OHMIGOSH, IT IS SO SCARY.
Best books that waited patiently on the shelf for me to finally read them:
Well, there were only 13, so this doesn't say a lot. But
Family Matters
, by Rohinton Mistry, was magnificent. It truly brought to life just how difficult life can be for the elderly and infirm.
Unexpected Trends of 2014:
Diverse
science
fiction
! I have never considered myself a sci fi reader, but Aliette de Bodard and Nalo Hopkinson are changing my tune.
Excellent
short stories. I particularly enjoy short stories on audiobook. Clarke, Asim, de Bodard, and Murakami were all great successes for me.
Best reads of the year (in no particular order):
Jeff Chang's mind is a wonderful thing, and he uses it to draw connections between cultural movements, political campaigns, public art and more. A truly fascinating read.
Jacqueline Woodson's memoir-in-verse of her childhood is also my hands-down winner for the most beautiful cover of 2014.
The Complete Persepolis
My review of Marjane Satrapi's comic about growing up under an increasingly totalitarian regime in Iran is forthcoming. Spoiler alert: I loved it.
A beautiful novel about a girl growing up in rural Canada, this book hurts so good.
Seriously, people, even if I don't read a ton of non-fiction, I did love pretty much every non-fiction book I read this year. This one was the one I most looked forward to reading, and I loved every page of it. If you haven't heard the
99% Invisible podcast
that sets some of this book to music, you should. I think this is my third or fourth time linking to it now, so JUST DO IT.
I definitely need to get myself a copy of the above edition, with illustrations by Charles Vess! If you like faerie stories, you will like this collection. It's great.
Nelson Mandela was such an inspiring person. Getting to know him better through his book was such a gift.
I read several depressing books by Indian authors over the past year and am not sure I want to try them again. But Mistry's novel was so beautiful and brought the whole extended family interplay to life so well that I may just have to take the leap.