The year is over! I can't believe it flew by so quickly. It seems like time speeds up more and more as I get older. But one constant every year is reading - and below are my reading stats for the year.
Best wishes for a happy 2014, filled with adventure, knowledge, romance and humor - all of which can be found between the covers :-)
Total Books Read: 99
% Books by Female Authors: 55%
Like last year, I expected this to skew more heavily towards women this year, but I seem to be pretty much around 50/50 no matter what I do. I don't really care about this ratio myself, but I have reported it in the past and I am all about consistency!
# of Audiobooks: 45
God, I hate my commute. God, I'm glad the Chicago Public Library has such an extensive collection of audiobook digital downloads.
# of Books by Diverse Authors: 40
This is about 40%. Last year, it was about 10%. My stated goal was 25% and my personal goal was 50%. I am actually very happy with this number. I was nervous about this goal because it just seems like a kind of horrible way to choose the next book to read. But it introduced me to so many new authors I might never have found otherwise and has made me actively seek out books written by authors in so many different parts of the world. It made me realize just how limited in scope my reading was before 2013, and I feel so lucky that my world has expanded by so much.
# of Non-Fiction Books: 18
This is much lower than I expected! Gack! So much non-fiction on my bookshelves - must get on that in 2014!
# of Classics Read: 13
Pretty low, but as most books that qualify as classics are written by dead white men, this doesn't really bother me so much.
# of Books Checked off the TBR List (books read that I owned prior to 12/31/12 and that were not rereads): 20!
That's not too bad... And I think this is because of my goal to read more diversely and because I read so many audiobooks. This stat has been around 20 for the past few years, so maybe that's just what happens...
# of Books read that were checked out from the Library: 60
Most of these are audiobooks (see audiobook number above), but I've also been using the library to bring more diversity to my reading than can be found on my own bookshelves. I fell in love with the library again this year!
Favorite New Author: Chimamanda Ngozi Adichie
Best Female Characters:
Groa from
King Hereafter
Flavia de Luce from the Flavia de Luce mystery series
Aminata from
Someone Knows My Name
Best Narrative Voice:
So many! I loved Flavia and Nao in particular.
Biggest Sleeper Hit:
Thorn
, by Intisar Khanani
This one is getting a new cover in 2014, which I'm quite excited about! I hope you all read it.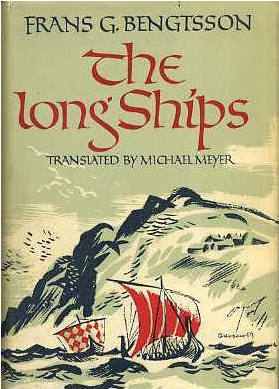 Best Adventure Story:
The Long Ships
, by Frans Bengtsson
Best Tragicomedy:
City of Thieves
, by David Benioff
Best commentary on American race relations:
Wench
, by Doren Perkins-Valdez
The Inconvenient Indian
, by Thomas King
Best commentary on class relations:
The Jungle
, by Upton Sinclair
The White Tiger
, by Aravind Adiga
Best books about women's lives today:
Factory Girls
, by Leslie Chang
Americanah
, by Chimamanda Ngozi Adichie
Most bizarre topic that I can now speak on with some knowledge:
Parasites
Most hyped, and lived up to the hype:
Eleanor & Park
, by Rainbow Rowell
The Cuckoo's Calling
, by Robert Galbraith
Most hyped, and did not live up to the hype:
The Republic of Thieves
, by Scott Lynch
Most informative yet readable:
Salt Sugar Fat
, by Michael Moss
Most evocative of its setting:
Tales from Outer Suburbia
, by Shaun Tan
Invisible Cities
, by Italo Calvino
Creepiest:
We Have Always Lived in the Castle
, by Shirley Jackson
Best books that waited patiently on the shelf for me to finally read them:
Middlesex
, by Jeffrey Eugenides
Heat
, by Bill Buford
King Hereafter
, by Dorothy Dunnett
Series FINISHED:
Small
Change
trilogy by Jo Walton
Elizabeth Wein's
WWII
duology
Series STARTED:
Not even going to list those here
King Hereafter
- An epic, beautiful retelling of Macbeth that took a lot of concentration and patience to get through but was so rewarding.
City of Thieves
- A coming of age tale of friendship and overcoming the odds during WWII
Thorn
- A strong female lead uses good sense and kindness in this outstanding retelling of
The Goose Girl
.
Americanah
- !!! Love. Love, love, love. So much here about
everything
, but particularly about race and gender and courage to be different.
Tales from Outer Suburbia
-
I didn't read many graphic novels this year, but this illustrated book of very short stories and their accompanying illustrations reminds me of what makes them great.
The Ocean at the End of the Lane
- Oh, Neil Gaiman. He can do no wrong.
A Tale for the Time Being
- This book is so good. I have not reviewed it yet, but I will!
Salt Sugar Fat -
A very important and telling book about America's food system. Arm yourself with information!