Hello, 2017!
One of my unofficial resolutions for this year is to become more informed about local, national, and international news. Another resolution is just to learn more about other cultures and other ways of approaching the world to become a generally more well-rounded person who can think outside the box and try to pull a lot of disparate threads together to make a stronger whole. (A stronger whole of
what
or
for
what, I am not sure yet, but that's ok.)
I've discovered a lot of great podcasts and shows over the past few months and I thought I'd share some of those with all of you in case you want to expand your portfolio in 2017 as well! Be careful - once you start, you probably can't stop!
To be fair, the podcasts are probably more mind-expanding than the TV and movies are, but they are all just fun to share :-) Based on the below list, if you can think of anything I might like to listen to or watch, please share!
Podcasts
Gosh, there are SO MANY GOOD podcasts out in the world! And more great ones being made all the time! Here are a few that I have recently discovered and highly recommend. I have recently added many new podcasts to my list based on this list of the
50 Best Podcasts
from
The Atlantic
. However, I haven't listened to enough episodes of many of them to yet to feel comfortable recommending them yet. However, many of the below podcasts are on that list! So... trust my judgment ;-)
Investigative Reporting pod:
State of the Re:Union
, is now host of
Reveal
, a podcast from the Center for Investigative Reporting. This podcast is SERIOUSLY excellent. Al Letson, an African-American man whose whole professional career and private life seem to be centered around cultural understanding and empathy, recently had an interview with a white nationalist, and while everything about the white nationalist was slimy, everything about Letson was amazing. This podcast is worth so much, and I hope you listen to it.
Also, I highly recommend you listen to the whole backlist of State of the Re:Union, especially if you are feeling down and need some positivity in your life.
Radio Drama pod:
Homecoming
is from Gimlet media and is a fictionalized story with fantastic actors and sound effects that really takes the best of old school radio drama but modernizes it for audiences today. The story revolves around a governmental experiment on soldiers returning from the front. It's probably not everyone's cup of tea, but I think it's really well-produced and just really cool.
Life in general pods:
Death Sex and Money
is a long-standing but new to me podcast. I tried it a couple of times before but didn't love it, and then this time I dug into the archives to find stories that really appealed to me and now I just love this show. The episode that got me hooked?
When the host brought on a cop and the mother of two autistic black sons and the mother spoke to the cop about why she is so worried about her sons' safety in the world as they get older
. Just amazing vulnerability displayed on both sides and a really wonderful episode.
How to Be Amazing
podcast on Reveal and did some back episode listening as well. He gets absolutely amazing people to come on his show, talk about themselves and the paths they took to get where they are, and just discuss awesome things with him in general. Michael Ian Black is a comedian, so he is very skilled at getting people to feel comfortable with him quickly. Another really great podcast for when you are feeling sad about the world and need to be reminded that there are good people doing great things out there.
Mini-series on Mega-topics:
The Uncertain Hour
focused entirely on welfare. In the US, welfare is highly misunderstood. After Bill Clinton passed a huge welfare reform act in the 1990s, a whole lot changed about how the benefits are paid out. Unfortunately, people's
perceptions
of how the benefits are paid out have not changed at all. I found this first season so eye-opening and I hope that a whole lot of Americans from all points on the political continuum give it a listen. There's a lot of room for improvement, especially considering how few people now qualify for housing and food support vs a whole lot of money being spent on family planning.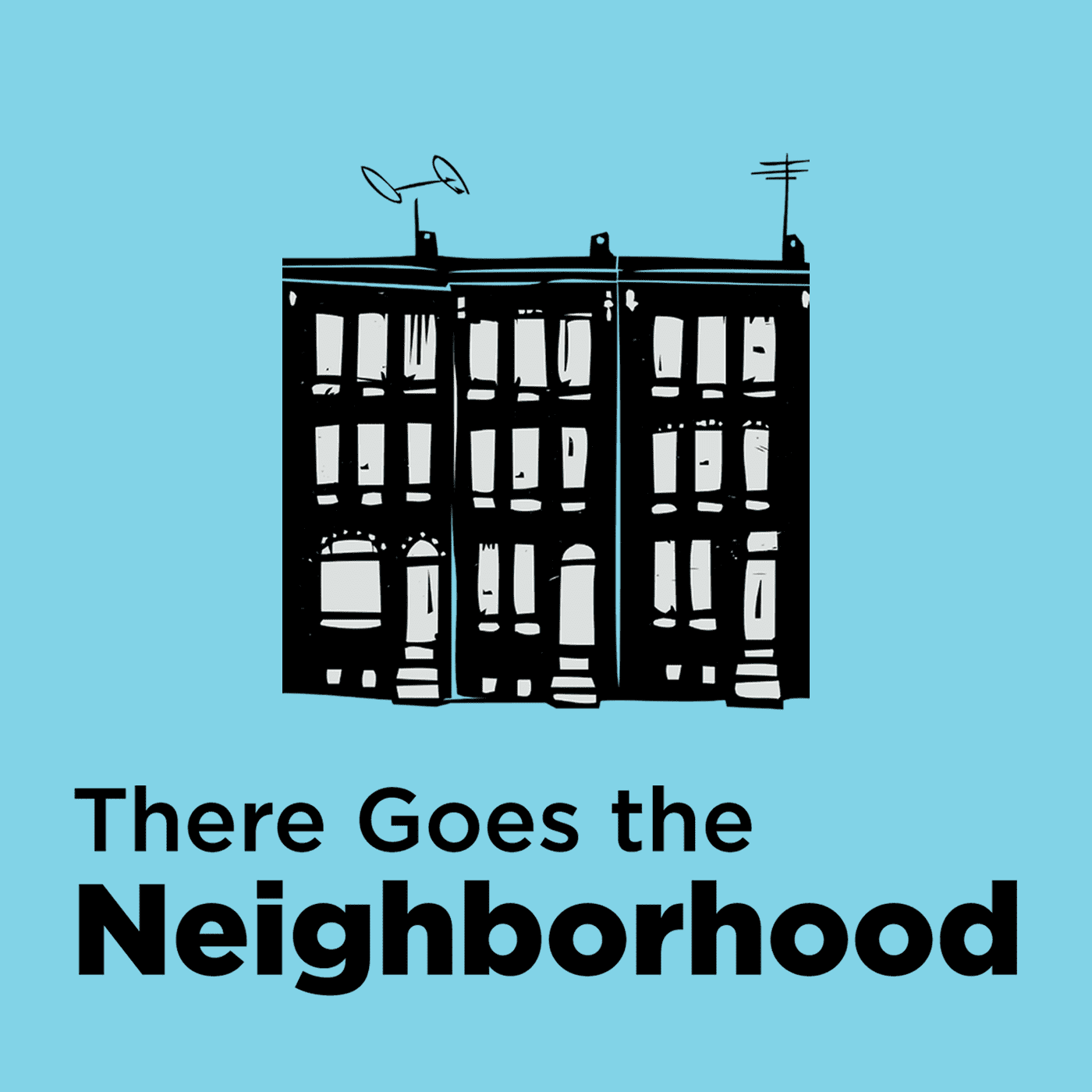 WNYC's partnership with
The Nation
resulted in a fantastic mini-series about gentrification in Brooklyn called
There Goes the Neighborhood
. It's all about the pros and cons of gentrification, the people who are most impacted by it, the people who most benefit from it, and the people who have the most control over it. It also looks into historic housing policies and how much those still have an effect today. The reporters speak to people who have lived in neighborhoods for decades and are being forced out, newly minted college grads and young professionals desperate for an affordable place to stay, and government efforts to rein in gentrification while ensuring that neighborhoods stay vibrant, diverse, and welcoming.
More Perfect
will change your mind. I'm so excited about where this series can go - for example, neither Thurgood Marshall nor Ruth Bader Ginsberg have even been mentioned yet. So... there's no way to go but up.
Diversity-focused pods:
I continue to insist on the importance of understanding other people's points of views. While I have not yet found a more right-leaning, conservative that I feel I can listen to for a while, I am on the lookout. If you know of any, please share!
For me, my diverse viewpoint standouts are
Code Switch
,
Still Processing
and
Show About Race
. Recent episodes from all of these that I loved are -
Code Switch -
Hold up! Time for an Explanatory Comma ( LOVE LOVE LOVE this episode)
Still Processing -
Obama's Last Cultural Statement
Show About Race -
The End of Identity Politics
While I am not sure I love it yet, mostly because it seems to target a younger, college-aged crowd, I would also recommend
See Something, Say Something
, which focuses on the Muslim-American experience
.
Movies/TV/Streaming
1.
SANRACHNA:
When home with my parents over Christmas, we discovered the Indian show
Sanrachna
. It's available on Netflix with subtitles, and on YouTube without subtitles. Each episode is about 20 minutes long and focuses on different aspects of Indian architecture as exemplified in very old buildings - caves, temples, forts, etc. And not one episode features any of the most popular Indian historical sites (the Taj Mahal, Jaipur Palace, Red Fort, etc). Instead, they focus on sites from all over the country and from many different eras of history. It's fascinating because there is so much regional history in India that is rarely taught in other regions of India, or certainly anywhere else in the world. And the show just makes me realize how much of a rich and varied culture the country has. Now I want to go on a really nice, long trip back to India and try to see some of these lesser-visited sights. I wish they had a show all about India's natural wonders, too. Or, in general, more shows about places all over the world and the history and beauty that can be found everywhere.
2.
DANGAL
: Sticking with India, I saw Aamir Khan's new movie
Dangal
over Christmas. It's a really lovely movie based on a true story. It tells the story of a man in a small village who teaches his two daughters to become wrestlers. It's fantastically feminist for India (though it doesn't go as far into the feminism as I would like), and also just a really nice story about the pressures of being an elite athlete and growing up under a pretty no-nonsense father.
3.
ZOOTOPIA:
I'm SUPER late to this one, but I just recently watched
Zootopia
and it was SO GOOD! It's just a beautiful story about people trying to overcome stereotypes and barriers, becoming friends, making mistakes, and then working to fix those mistakes. So much smart dialogue and imagery about diversity and friendship and embracing the commonalities we all have. I loved it so much, and it is also available on Netflix! So go to it.
4.
MAN SEEKING WOMAN:
I randomly discovered this show on Hulu, and I love it. It is a super-quirky and surreal show set in Chicago (yay!) about the difficulties of modern dating. It's really funny and in many ways is almost like the stream of conscious that can go off on really extreme tangents in your mind. I've only watched a few episodes, but it's really funny and weird and I think some of you would really enjoy it if you are willing to give it a shot.
5.
INSECURE:
Available on HBO. I love this show! It's kind, sweet, and hilarious and brings a ton of humor to important issues. Issa Rae and her friends talk about what it's like to be women who work, women who date, women who have issues and standards, and women who have each other's backs. They also bring up the more subconscious biases that many people of color and women face in their daily lives that are so subtle that they can often go undetected. So great!