In looking over my 2014 year in review, the introduction to my post is still pretty true for 2015. Thus, I am just going to copy and paste it here:
Well, 2014 2015, you were quite a year, and not always a very positive one. But in the midst of all the chaos and horrors that you presented to us, you also gave us beautiful and amazing stories, and I thank you for that, and hope that 2015 2016 gives us a break on the heartache front.
Here's to 2016 being just a little better and brighter than the years that came before.
And now, for my annual reading round-up!
Total Books Read:
74, a significant decrease from my 108 in 2014, but, well, life. This is actually the fewest number of books I have read in a year since 2008, when LibraryThing tells me I read a grand total of 17 books.
% Books by Female Authors: 58%
This is exactly the same percentage as it was last year. I am usually pretty even on reading books by men and women, though I have started to skew slightly more towards women in recent years. I still don't worry much about this statistic, except that most professional review sites focus much more on reviewing books by men, so I like that bloggers tend to be the opposite.


# of Audiobooks:
26
This stat really tells the story of why my reading is down so much vs prior years. I now walk to work (though it's still about a 40-minute walk) rather than driving, and for whatever reason, it's hard for me to focus on audiobooks when I'm walking. I read less than half the number of audiobooks I did last year, which is unfortunate because I really like audiobooks. I hope I find a way to fit them back into my life.
% of Books by Diverse Authors:
45
%
Not quite at my goal of 50%, but pretty darn close! You can do it, too!
# of Non-Fiction Books: 21
This is slightly higher than the absolute number of non-fiction books I read last year, and considering I read more than 30 fewer books, that's not bad! A lot of these were somewhat "lighter" books, memoirs and biographies, but they still count as non-fiction to me, and are just as important to read because, now more than ever, it is important for us to have the empathy to understand lives lived that are not the same as ours.
# of Books Checked off the TBR List (books read that I owned prior to 12/31/14 and that were not rereads): 8
Oh, no! This is the lowest this stat has ever been (this is a direct quote from last year, when the number was 13). This year, I also only really read from my shelves at the very beginning of the year, and then completely ignored those shelves and focused on the siren call of the library. My excuse is the same as it was last year - my reading tastes have changed drastically, my shelves are not very diverse, and well, there are a lot of good books out there that I don't own.
# of Books read that were checked out from the Library (not including audiobook versions of books I already own): 54
My unabated love for the library continues. I have purchased very few books this year, and the library is why. So, even if I am not reading too many books from my TBR pile, at least I am not adding to my TBR pile, right? Glass half full!
Favorite New Author: Zen Cho
I am so excited to see what else she has in store for us, with all her feminism and diverse casts and Asian folklore and all the rest!!
Best Female Characters:
Prunella, from Sorcerer to the Crown. She admittedly wasn't super well-developed, but I have high hopes for her.
Ada Lovelace from The Thrilling Adventures of Lovelace & Babbage. Oh, if only those adventures had been real!
Best Narrative Voice:
I struggled in every possible way with A Brief History of Seven Killings and had a ton of trouble keeping all the characters straight in my mind. But my goodness, Marlon James, every character had a very distinct voice, and I applaud your ability to do that with so many characters.
Biggest Sleeper Hit:
This one is tough because I don't really read books with the expectation that they won't impress me. But The Miraculous Journey of Edward Tulane (review forthcoming) was an even more wonderful read than I thought it would be.

Best Adventure Story:
The Magician's Land, by Lev Grossman. Thisseries ended really strong.

Best commentary on American race relations:
Between the World and Me, by Ta-Nehisi Coates. If I could send one book to every presidential candidate, it would be this one. Particularly Donald Trump. But I get the impression Donald Trump doesn't do a lot of reading.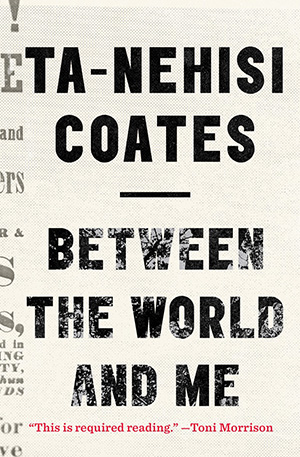 Best reminder that institutionalized racism can be demolished:
The Autobiography of Martin Luther King, Jr. (Review forthcoming) Good things can happen. It's important to remember that.
Book that had me bawling for reasons pretty unrelated to the plot of the book itself:
Most obscure topic that I can now speak on with some knowledge:
Why it is so hard to live on Mars
Most hyped, and lived up to the hype:
Very few books let me down this year, actually. But here's where I'll give Azar Nafisi's The Republic of Imagination a shout-out. Such a passionate voice on the importance of fiction in our lives, and a thoroughly engrossing read. It's way more fun to read essays about books than you might think.
Best Cover Art:
A Darker Shade of Magic, by V.E. Schwab. It is so attention-grabbing and so evocative of the story, too!


Most hyped, and did not live up to the hype:
Shadow Scale, by Rachel Hartman. I tried this one on audiobook first and it completely failed for me, but then I tried it in print, too, and it still didn't work. I just got very bored, which disappoints me because I think Hartman covers a lot of important topics in her books.


Most beautiful illustrations:
The Encyclopedia of Early Earth, by Isabel Greenberg. Seriously, this book was absolutely stunning.
Best book that waited patiently on the shelf for me to finally read it:
Admittedly, there were only 8 that I got to on my shelf, but The Moonstone, by Wilkie Collins, really delivered. Excellent story!
I usually do a list of the best books I've read in the year to end this wrap-up post. I am not sure why, but I just don't feel like doing that this year. In going back over the books I've read over the past twelve months, I feel like there are many that I don't remember well at all, or that I remember more for the emotional impact vs for the writing or the plot. This is probably true every year, but it feels more true now than before.
I have read some truly wonderful books, ones that made me laugh, cry, and view the world just a little bit differently (or a lot differently). I hope to continue reading books that challenge me and my assumptions. If you have any recommendations that you think would fit the bill, please let me know! I would love to seek those out. And, of course, because it's important to keep a sense of humor and fun, let me know about the books that just helped you escape when you really needed that, too.
Wishing all of you a wonderful 2016! See you soon.