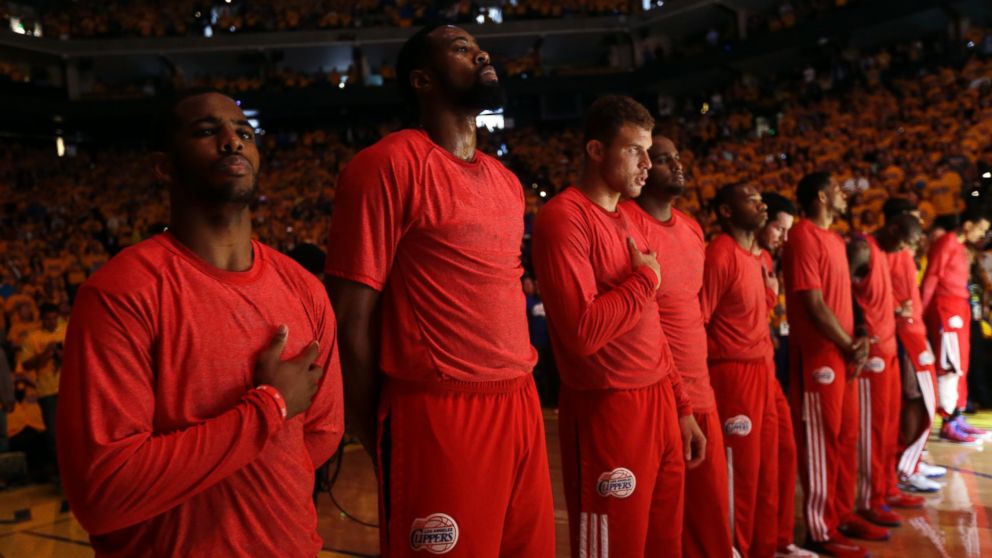 Copyright ABC News
In case you do not live in the US or do not follow sports, there was a very big scandal in the National Basketball Association (NBA) this week.
Here's the latest.
To summarize, a woman posted a picture on Instagram of herself with Earvin "Magic" Johnson, a Hall of Fame NBA player who not only played basketball amazingly well, but has been a huge advocate for AIDS awareness and does a ton of service projects. He's basically the best. He is also African-American.
The woman then had a conversation with Donald Sterling, owner of NBA team the LA Clippers, who said to her:
"It bothers me a lot that you want to broadcast that you're associating with black people. Do you have to?

I'm just saying, in your lousy [expletive] Instagrams, you don't have to have yourself with, walking with black people. ... Don't put [Magic] on an Instagram for the world to have to see so they have to call me. And don't bring him to my games."
This is obviously offensive on every possible level, and if you
listen to the extended clip
, then you will see that it's offensive on levels you didn't previously know existed because you probably live in a happy bubble of a world in which you think people don't think like this or are savvy enough to know not to say anything out loud.
The NBA has suspended Donald Sterling for life and fined him $2.5 million, which people pretty universally agree was the right move. (Though no doubt the same people who were so upset by the Duck Dynasty controversy will start blabbing about the right to free speech, which is separate from the right of a company to choose to completely dissociate itself from you.) I am just so glad that the league acted swiftly and in such an aggressive manner to show that it stands with its players and its coaches and its fans.
During the Bulls-Wizards halftime report, the reporters (3 of the 4 are African-American, and two are former NBA players) reacted to the news. And I wanted to give Charles Barkley a massive hug (not a common reaction on my part) because he was so eloquent and articulate and knew exactly why this was important - not for him and Magic Johnson, but for everyone else. I just want everyone to see it. It is a VERY recent clip, so this probably wasn't taped in the most orthodox manner, but - well, listen to Sir Charles:
"Any time you're in a position of power and you can hold a minority down, that's a very dangerous thing ... I'm Black, and I don't ever want people to have that type of power over me."
There is so much that is upsetting about this whole situation, but I don't really want to get into it. I feel like I just keep saying the same things all the time to everyone I know, and it doesn't seem to make any impression.
But here I am again on my soapbox, using this blog to try one more time to change your behavior (not "people's" behavior. YOURS). What more can I do to drive home how important it is to
read more diversely
? And to
read more diversely more often
? We create the world we live in, and if you want to live in a world in which people are treated equally, then you need to do your part to make that world a reality. And one simple but powerful act is to start with your bookshelf. No more excuses.
EDITED TO ADD: There is a fantastic #weneeddiversebooks campaign on Twitter. Check it out! Also,
this tumblr page
.